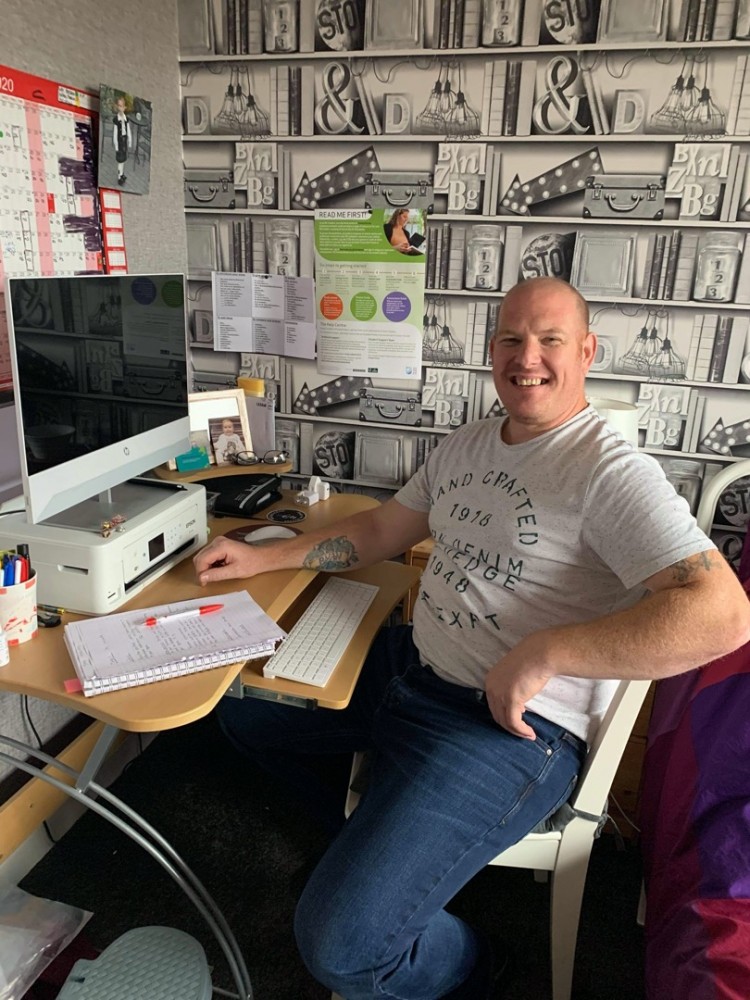 OU student Steven Wilson was badly wounded while putting his life on the line to save others. After struggling to adapt to life outside the military, he's now rebuilding his future through The Open University's Disabled Veterans' Scholarships Fund, which offers servicemen and women funding and support needed to pursue fulfilling careers outside the military.
Steven's story so far
Steven served as a Private in the 1st Battalion Parachute Regiment (1 Para) and took part in a top-secret rescue operation in Sierra Leone, alongside the Special Forces.
"A peacekeeping patrol from the Royal Irish Regiment had been ambushed and taken prisoner by around 200 heavily armed members of a brutal local militia group," says Steven. "Our comrades were being badly beaten and their lives were clearly in imminent danger. We had to rescue them – fast!"
Despite facing fierce resistance, Steven, 1 Para and the Special Forces successfully freed every single one of the hostages. Unfortunately, an explosion during the battle caused multiple serious shrapnel wounds in Steven's legs, arms and back, causing him to fear for his life.
"I thought my time had come. As I lay on the ground, all I could think about was my mum and family back home and if I would ever get to see them again. The heat radiating throughout my body was intense and I knew the adrenalin was masking my injuries and that pain would follow. I got into cover and tried to gather my thoughts. Though I couldn't fight effectively, I knew I had to survive for my family. There was no way I was going to go without one hell of a fight."
After having open surgery on his wounds, Steven was transported to hospital where he would spend months recovering and was eventually discharged from his Regiment. Back home, Steven struggled to adapt to his new life and sadly, his mental health soon deteriorated.
"I felt lost, ripped away from the life, comradeship and sense of purpose I so loved. I was still suffering from the stress of my injuries and became very depressed. I turned to drink just to 'escape', ending up homeless and sleeping in shop fronts. As an ex-Para, I could certainly survive on the streets, but I knew my life was going nowhere."
A renewed sense of purpose
Steven managed to move back to his mum's house and began working long shifts at a recycling plant. It was then that his stepfather and a member of the Help for Heroes Band of Brothers network both suggested he apply for the OU's Disabled Veterans Scholarships Fund (DVSF).
"The DVSF has given me the chance to get a fresh start and achieve something positive from the rest of my life: a fresh start, a new house and hopefully a new career doing something worthwhile.

"This is an amazing opportunity, it gives others a light at the end of the tunnel, the chance to retrain for a job that would bring meaning and brings a sense of purpose back to their lives."
Finding a sense of community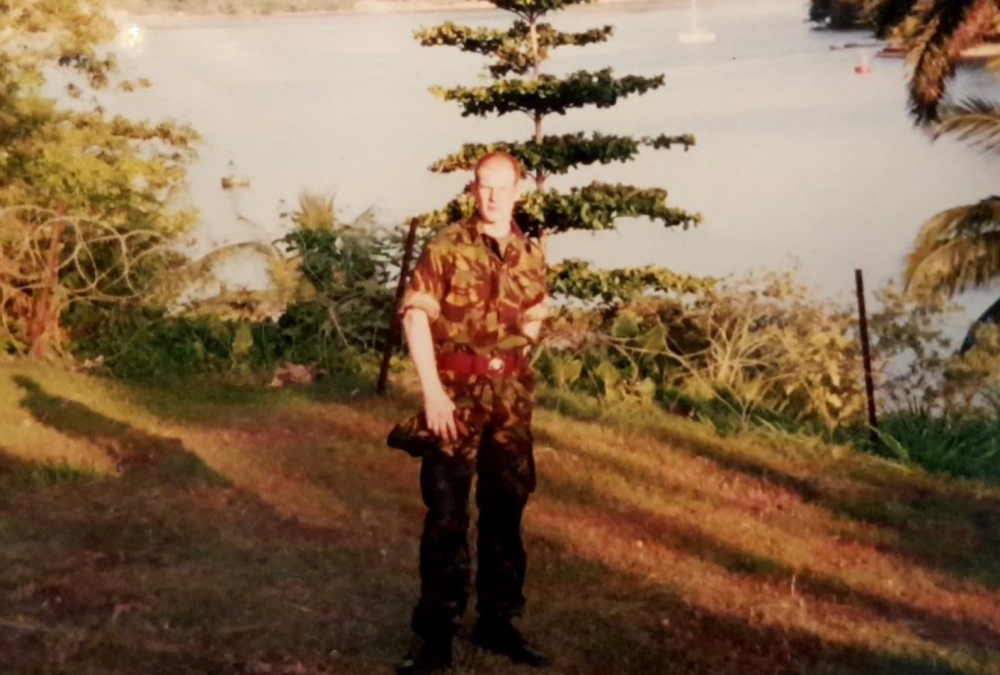 Like many ex-military personnel, Steven was nervous to return to education and unsure of what to expect. Thankfully, Steven says the support he's received from OU tutors, support staff and students each step of the way has been outstanding.
"Being part of the DVSF allows you to access everything you need, from funding for equipment though the Disabled Students Allowance (DSA) to resources like tuition, online courses, the library or just someone to talk to, it makes you feel part of something again. From the beginning I started to get the feeling of 'belonging' again. Bearing in mind that I was 42 years old and throughout my life had never needed to use a computer until now. I was a nervous wreck not knowing where to start but, the information was clear, easy to understand, supportive, and socially connected you not just to a student support team or computer helpdesk but to thousands of students throughout The Open University."
Now in his third year, Steven is inspired to use his own experience to support others who may be struggling with their mental health.
"I chose to study Health and Social Care as I have always felt good when helping others and taken a sense of pride in doing so. I would like to be in a position to be able to help others who are in a similar position to what I was. My main incentive to do well in this is my son, to do better in myself and show him that if you work hard you can achieve anything.
"I want to be in a position to help others, not necessarily just veterans but anyone who is in need of help should be able to access it. I keep hearing and reading articles of service leavers taking their own lives because they feel isolated, scared and have nobody to talk too, I've been there and done that and I've seen more than anyone should see in a lifetime."
Supporting military heroes like Steven
Thank you to everyone who donated to the DVSF through The Big Give and helped us to reach our match-funding goal. Though the match-funding part of the campaign has ended, we would still be hugely grateful for any support you can give to the Disabled Veterans' Scholarships Fund. Your gifts fund scholarships so that more disabled veterans like Steven can receive life-changing access to education and wraparound disability support. It really does make the world of difference for a student like Steven who is searching for their own light at the end of the tunnel, so please donate if you can.