There are estimated to be around 2.6 million veterans living in the UK. Having served in the Armed Forces and dedicated their lives to the safety of the nation, they are men and women who have trained explicitly for the demands of military life in our nation's unfailing defence.
The Disabled Veterans' Scholarships Fund (DVSF) was launched in 2018 to support veterans who were disabled in or during military service and has already provided both free Open University education and tailored support to over 210 disabled veterans.
The large majority of veterans make a successful move out of the military, however, for those who do struggle, this Fund offers a lifeline. Unlike colleagues who make plans for retirement, their unexpected discharge from service life is also likely to mean that these individuals are less prepared for a new life outside of the military.
The Open University (OU) believes that when veterans leave military life and return to our communities they are of great value to society. This is a view shared by the civilian employers of veterans who enter the workforce with ambition and valuable skills such as communication, teamwork and project management.


Helping to rewrite futures
The first of its kind in the UK, this pioneering Scholarships Fund was designed in partnership with the MoD and in consultation with several charities who work with veterans.
We are now supporting four intakes of DVSF students, totalling 210 scholarships. These individuals come to us from a variety of backgrounds and have a complex range of health challenges. Many have mental health conditions and our specialist support services have been tailored to help these individuals manage the demands of studying. Students are from all branches of the Armed Services and spread across the 4 nations. Over 86% of the students are motivated to progress in their chosen career or to start a new career. Subject choices also range across Faculties, with 30% choosing STEM subjects, 21% Business and Law and 15% Wellbeing, Education and Language studies.



'Studying is light at the end of a very dark tunnel'

"The DVSF has given me the chance to get a fresh start and achieve something positive from the rest of my life: a fresh start, a new house and hopefully a new career doing something worthwhile.

This is an amazing opportunity, it gives others a light at the end of the tunnel, the chance to retrain for a job that would bring meaning and brings a sense of purpose back to their lives."

- Steven Wilson, Veteran and OU Student (Read more of Steven's story and hopes for the future here)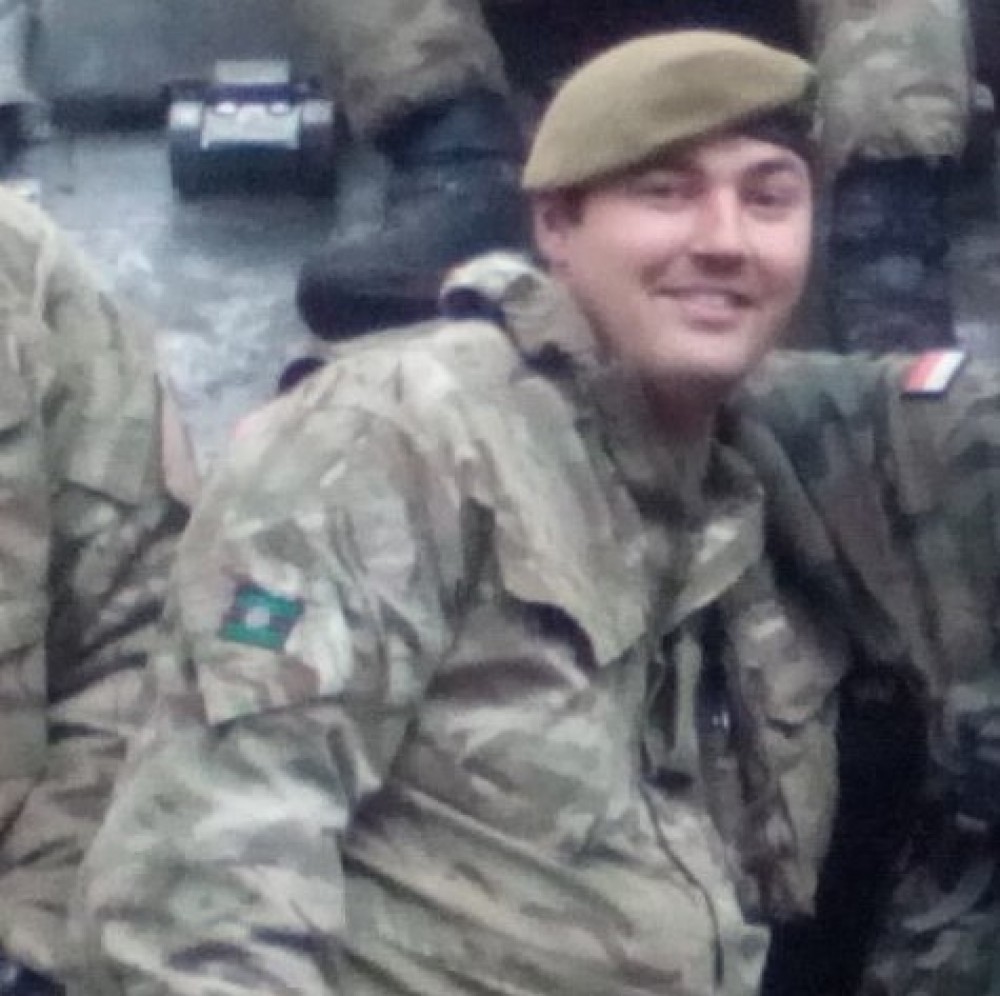 'I'm proof that scholarships can change lives'

"Being injured is being injured, your life doesn't stop. Having the drive and determination to learn but without the opportunity is very frustrating. Everyone strives to better themselves, everyone's got to have an end game and the Disabled Veterans' Scholarships Fund offers the opportunity to keep learning, that's what really makes a difference. The OU's support is also great, they help with work placements and they try to accommodate your situation to help you learn to the best of your abilities. The scholarship is such a wonderful scheme that can drive you forward; I've recommended it to friends and two are currently studying."

- Daniel Bingley, Veteran and OU Student (Read more about Daniel's story and his current studies here.)


"Without the scholarship I would not be able to afford to study and I am very humbled to have been chosen. The course has had a positive impact on me that I can't begin to put into words. It has relieved some of the pressure on my health issues and gives me something rewarding to focus on during my darker days when I struggle with PTSD."

- Michael Trott, Veteran and OU graduate

"As a Pioneer Graduate of the Open University, and an ex-serviceman, I recognise both the effort required to complete an OU degree, but also the immense value gained from doing so. I am proud to be an ambassador for a programme which is changing the lives of our disabled veterans."
- Sir Christopher Coville KCB FRAeS FCIPD BA (Open), Disabled Veterans' Scholarships Fund Ambassador


How your support can make a difference
By joining our family of DVSF supporters, you can help make it possible for us to continue to offer this life-changing opportunity to veterans. By supporting the Disabled Veterans' Scholarships Fund you can give the gift of education to someone that has given so much to their country. Please make your gift today and to provide a disabled veteran with the opportunity to start the next chapter of their life.
With your support, we aim to welcome the next cohort of 50 DVSF students in Autumn 2021.
The Disabled Veterans' Scholarships Fund is kindly supported by:


Over 6,000 alumni, friends and OU supporters including:
Robin Adcock, Lara Cournoyer, Gordon Dickinson, John Duncan, Eileen French, David Godson, Colin Hume, Paul Nicholas, Doreen and Anthony Van West, Rachael Webb
And:
ABF The Soldiers' Charity
AlixPartners UK LLP
Amey plc
Antac Support Services
BAE Systems plc
Balfour Beatty plc
The Big Give
Boeing
The Chancellor using LIBOR funds
Constance Travis Charitable Trust
Michael Cornish Charitable Trust
Sir Christopher Coville KCB
The Englefield Charitable Trust
The Simon Gibson Charitable Trust
The Inman Charity
Leidos UK
The 'Lest We Forget' Association
PF Charitable Trust
Queen Mary's Roehampton Trust
The Samuel Storey Family Charitable Trust
The Sandra Charitable Trust
Thales Charitable Trust
The Trelix Charitable Trust
The Utley Foundation
The Veterans' Foundation
The Wakeham Trust
The William Allen Young Charitable Trust
The Worshipful Company of World Traders Charitable Trust