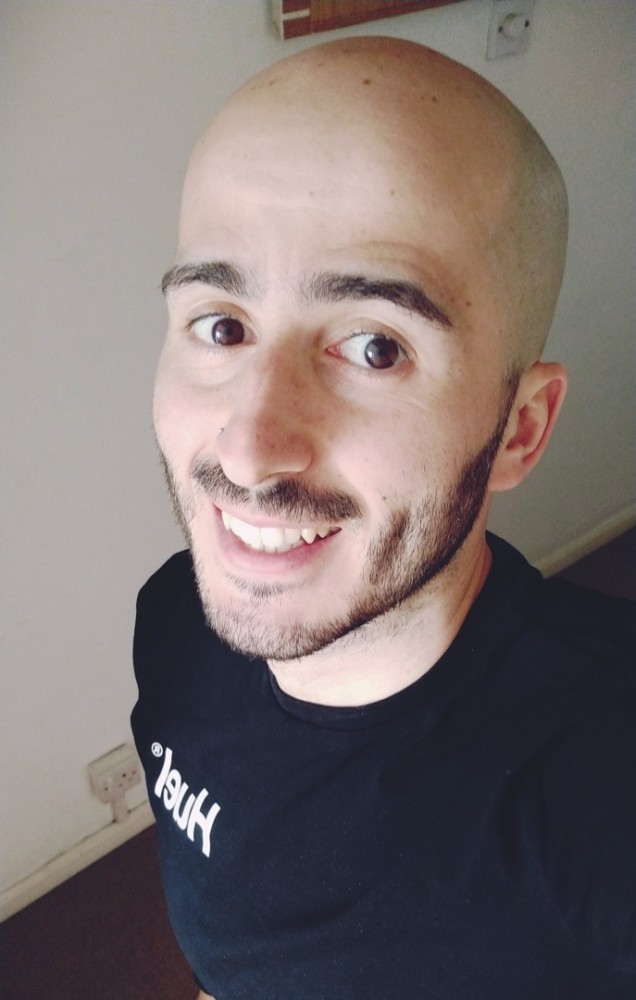 As Technology Partner Manager for Sony Interactive Entertainment, OU graduate Antonio Grasso has spent the past two years working on 'all things PlayStation'. His role sees him collaborate with studios and developers to ensure they have the technology needed to develop innovative and engaging gaming experiences for millions of fans to enjoy on PlayStation consoles. He most recently worked on the launch of PlayStation 5 and says the experience has been a 'career-defining moment'.
"It's just an incredible industry that never gets old for me," says Antonio. "Everyone there is working to tell a story, to be creative and to allow people to escape from problems big or small that they might have in their lives and just enjoy an amazing story or an amazing family game.
Pursuing his career dreams
As the video games industry is so dynamic, Antonio believes working your way up is the best route. His first foray into the industry was as a video games tester when he was a student at the Sapienza University of Rome – though he admits his career could have taken a very different path if it not for a certain fast food chain:
"When I was in Rome, the moment that really changed my life is that I was a student and applied to work in McDonalds because I was a fan of Big Macs. I went through the interview process and never heard back! A week later, I decided to find another job and as I like video games, I found this job in Canada as a games tester. It took months and months and I finally got it. It was the best job ever when you're young as you "just" get to play video games, help developers correct issues and make sure they are ready to be released!"
He progressed through his career while continuing his studies, moving from Italy to Canada for work before landing a role in the UK at 2K Games first and then at WarnerMedia. It was here that he produced a BAFTA-nominated virtual reality game for the Cartoon Network TV series Adventure Time, entitled 'Adventure Time I See Ooo'. Though the team didn't win, Antonio says the experience was amazing: "The nomination is still hanging on my wall next to my Open University degree and above my PS5!
The flexibility to succeed
Having the flexibility to keep studying while working was important to Antonio – yet having to travel back to Rome to take his university exams became 'complicated and time-consuming'. So when a housemate suggested The Open University, Antonio transferred his credits and began studying BA Hons Business Studies.
"One of the things that appealed to me was the availability of international development as part of the OU Business Studies course," explains Antonio. "'International' is a key word for me as I am and was working with international companies and progressing in my career, and Business was a subject I was very interested in."
Throughout his OU studies, Antonio learned key skills – from time management to understanding how to build relationships – which have all served him well so far and helped him land his current role at Sony.
"Another point is critical thinking and how I express concepts," adds Antonio. "Those are all skills I gained through studying with The Open University. The TMAs, the EMAs, the exams, they're all part of that."

And his advice for future students?
"If you're thinking of joining The Open University just do it, don't wait! It will be the best decision you will ever make. Studying online is very efficient, you get all the tools and the materials that you need. I'm 100% sure you will love it and will get the most out of it."