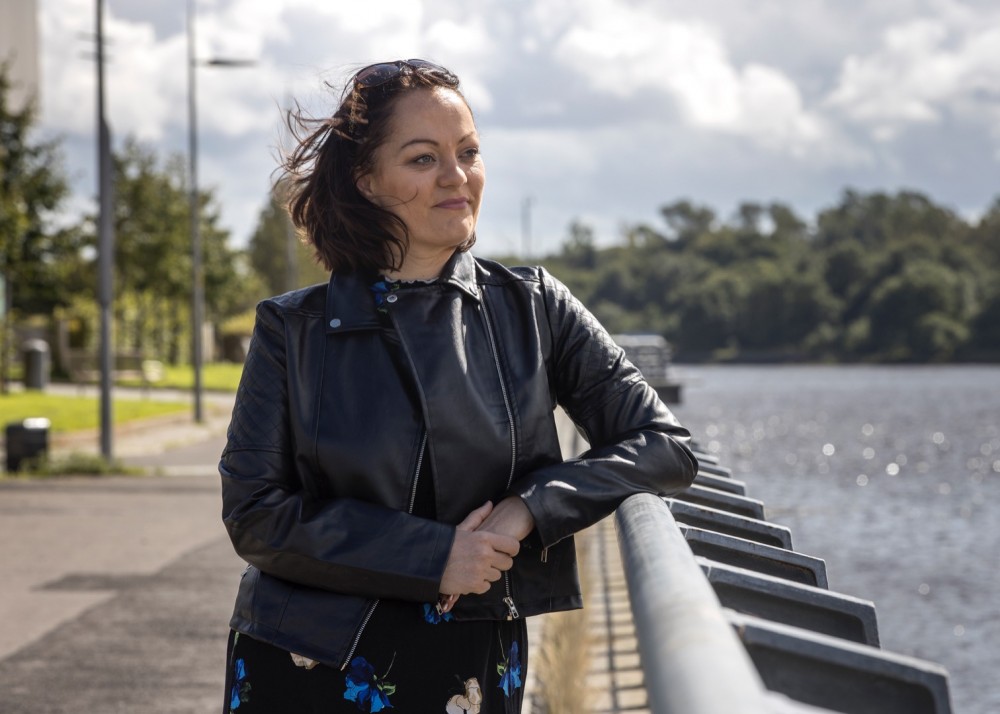 After a difficult start in life, Carla Belkevitz from Clydebank never imagined that university would ever happen for her. Despite the challenges, Carla didn't give up and is now part of the OU Class of 2020 graduating class – gaining an OU Bachelor of Arts (Honours) Open Degree.
"I feel really validated by gaining a degree. It's changed how I feel about myself," says Carla, aged 41. "The confidence boosts it's given me are amazing. If there's anyone out there who thinks it's an insurmountable obstacle, then please don't. The Open University is open to anyone."
When Carla was kicked out of the house aged 14 years old, she felt that her life went "completely off the rails". She explains: "I wasn't going to school, or when I was in school, I was drinking and falling asleep at my desk. I wasn't clothed properly. It was a horrific, terrible time. I managed to hang in there until I was 16 and left with some standard grades, but it was such a struggle.
"I went to Clydebank College aged 21 and gained three Highers. The night before my English exam I found out I was pregnant with my eldest son. So, my plans to go to university went out the window."
'I re-launched myself'
Carla went back to college as a single parent and completed a Higher National Certificate (HNC). She says: "I scraped by with jobs in pubs and butcher shops to fit in with my son. Then I met my partner and had my youngest son. I felt I had the support to be able to launch myself again."
After applying to a brick university and being rejected, Carla started working with a young parents' group in Glasgow. She says: "At that point I was tutoring kids in English and Maths and core skills and thought it was time for me to start learning again too. That's when I got in touch with The Open University and started my degree."
At first Carla was studying law with the OU, but after a year she changed to the Open Degree. "That made more sense for me. My big passion is history and I love creative writing, so I started with those subjects. I really enjoyed every module I studied."
She studied with the support of a part-time fee grant for students in Scotland with a personal income of £25,000 or less. "I was so lucky to gain a degree with no debt because I was eligible for the grant. There is no way I would have been able to study without it."
Carla has experienced many difficulties in her personal life whilst completing her degree. She explains: "We've had five redundancies between us. At one point I had to set up my own business selling bath bombs, just to keep us going over Christmas.
"For the last two years it's been an enormous struggle. But the tutors were always amazing. I probably would have given up if the tutors hadn't been so understanding and reassuring."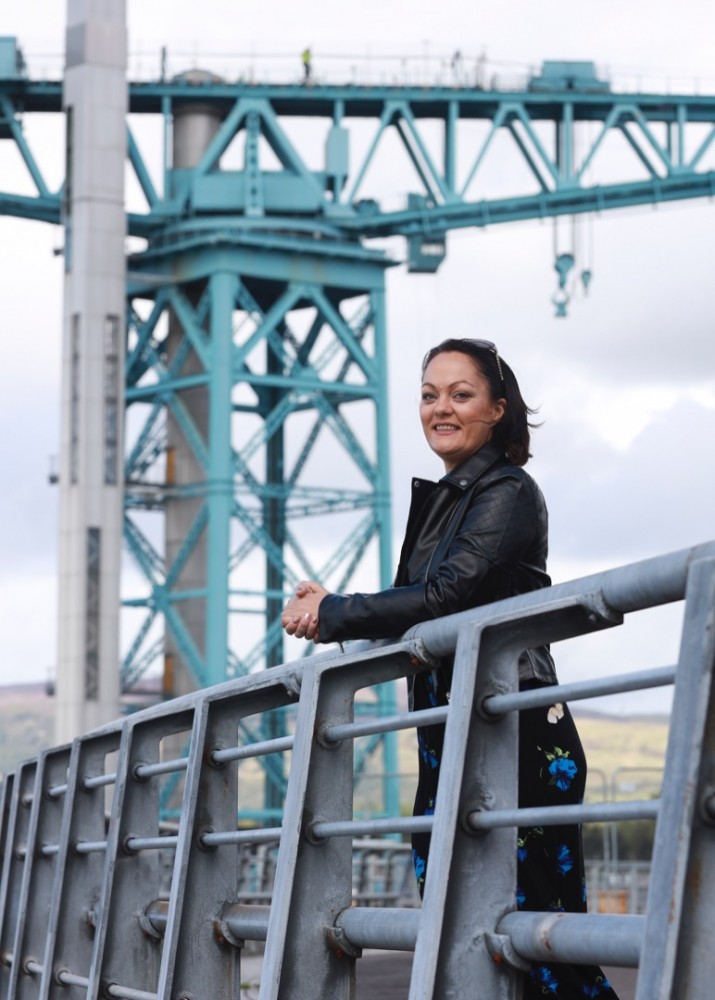 'The OU fits in with life'
Carla's eldest son, aged 18, is an athlete and she would study at trackside, in car parks, or when her kids were in bed. She says: "The OU fits in with life. You can make it work for you. You can learn at any time of the day, any time at night. You can do it whatever life throws at you."
When she's not studying formal OU courses, Carla's dipping into the OU's free online learning site, OpenLearn. Her youngest son has dyslexia and she has worked with children with autism, so she found the courses 'Understanding Dyslexia' and 'Understanding Autism' particularly useful.
Carla currently works for MND (Motor Neurone Disease) Scotland as an advocate, making sure that their clients receive the housing and services they urgently need. She says: "I got my job because my OU studies proved I could work from home. The OU is a great career move. It gives you an edge."
Carla's now registered for the OU's Postgraduate Diploma in Global Development to support an ambition to teach refugees.
"The OU is special. It's been the greatest journey of my life so far!"
Well done to Carla and the OU Class of 2020 – on behalf of all of the OU family in Scotland and around the world.